The key to finding internship opportunities is to plan ahead. The Career Center is here to assist you with your internship search process.
Locating Internship Vacancies
This is the online job board used by the Career Center to post jobs and internships available for a variety of majors.

On-Campus Internships/TruPositions

If you're looking for an on-campus internship, check out the the TruPositions, Truman's centralized job and internship postings.

Career and Internship Expo

Every semester, the Career Center hosts Career Expo with  employers from a variety of fields and locations.

Truman Sponsored Internships
Non-University Sponsored Internships

For non-University sponsored internships, many departments on campus have a coordinator who can help students locate an internship. Coordinators guide students to a database which details where past students have interned and provides contact information for the supervisors.

On-Campus Recruiting

Employers visit Truman throughout the school year to interview candidates for full-time positions and internships.

Networking

Did you know 75% of jobs and internships are not posted? This showcases the importance of networking!

Professional Associations

Join as a student member to begin networking with professionals in a field you want to get into. Attend meetings of civil organizations as a guest of someone you know, and use the opportunity to network.

Social and Professional Networking Sites
State/Employment Agency Services
Temporary Agencies
Trade Newspapers/Periodicals
Direct Employer Contact
Researching Employers
To effectively sell yourself as a job candidate, you need to be able to persuade the employer that you are a fit for that employer's needs. You cannot present yourself as a match if you do not know enough about the employer to do so. In interviews, employers expect you to arrive with knowledge of background information–products and services, financial statistics, locations, mission and history, and company culture. If you do not, you look like you are not really interested in the job. You have to be able to answer the critical question of why you would like to work for that employer–and not sound like you would take any job. Research also helps you formulate intelligent and appropriate questions to ask in your interview.
Targeted Internship Searching
Identify and research companies
Read company websites, business journals, and popular business magazines
Contact people within the organization
Network online
Stay on the radar screen of the company
Keep the traditional search methods going
Biggest Internship Search Mistakes
Not knowing what you want to do
Not following up
Not networking
Errors in your resume and cover letter
Poor interviewing skills
Lack of knowledge about the company/country (if you're looking for an internship abroad, check out Goinglobal to get relevant information for your application materials, the hiring process and the country)
Applying for too few internships
Internship Search Tips
Stay positive–don't appear desperate
Break down the search into manageable units
Make sure your product is polished
Be upbeat, friendly, and positive in each interaction
Don't undervalue or overprice yourself
Tailor your resume and cover letter to the specific job in which you are applying
Your Social Media and the Internship Search
As social media is becoming a preferred method of communication, employers are increasingly looking at candidates' social media sites. In fact, one third of all employers use social media in the hiring process. Employers can use the information found on your social media to determine your professionalism, your character, and skills. Sometimes, it can help you get an interview but sometimes it can  prevent you from getting the interview. Be sure to check your social media pages before conducting your job search. View your pages through the perspective of a potential employer.
Internships Search Resources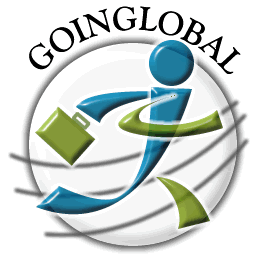 Goinglobal: Internships Working Abroad
Students who are interested in working abroad should use Goinglobal to research countries and internship opportunities. Goinglobal is an online provider of country-specific employment and career information. This unlimited access database contains country career guides, corporate profiles, and international internship and job openings.
Using Goinglobal: Login information on the Goinglobal site is the same as your Truman username and password.
ARTSEARCH: Internships in the Arts

Theatre Communications Group (TCG), the national organization for the American theatre, has a job search website called ARTSEARCH.
Using ARTSEARCH: You can create an ARTSEARCH account (use the code ASTCG242 at checkout for complimentary access to ARTSEARCH).
Glassdoor: Job and Recruiting Site
Glassdoor, a jobs and recruiting site, provides a free inside look at companies, including lists of open positions, reviews of companies submitted by current and former employees, salary information, and lists of interview questions real job candidates received at their interview.