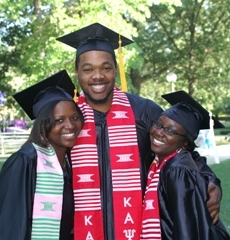 We hope you will partner with us to help your student plan their career path. The Career Center at Truman can help your student decide on a major or career, seek internships and employment, and apply to graduate school.
To get started, check out our frequently asked questions from parents and family members and watch our Career Advice Videos with your student to begin their career planning.
---
Do you know a company or organization that might be interested in being invited to the Career Expos held on campus?
Please complete and submit our Suggest an Employer to Contact Form.