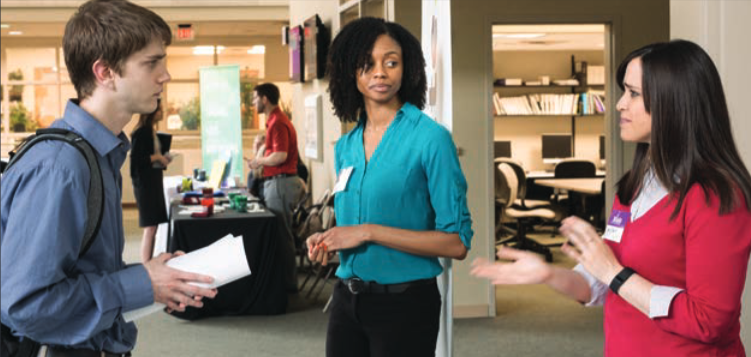 The Career Center often partners with Truman faculty and staff to help Truman students navigate their way through college, internships, employment and/or graduate school. To foster this valuable relationship, the Career Center offers a variety of career-related programs to assist faculty and staff in supporting students ranging from classroom presentations to targeted programming for student organizations. And if you would like for students to be required to use any of the services offered by the Career Center, we can verify their participation.
Request Career Center Presentations
Presentation Topics
Resumes and LinkedIn
Ace the Interview
Career Expo Information
Networking
Career Center Services
More options are offered on the Presentation Request Form
To request programming, please complete the online Presentation Request Form or contact the Career Center at (660) 785-4353.
Have Questions?
See our Faculty/Staff FAQs or contact the Career Center.