Faculty/Staff Guide to Career Center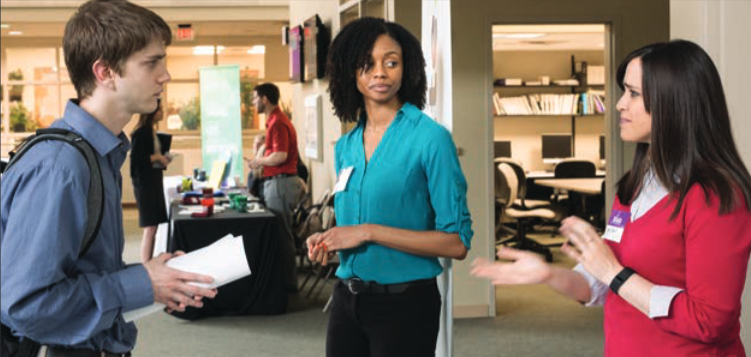 The Career Center often partners with Truman faculty and staff to help Truman students navigate their way through college, internships, employment and/or graduate school. To foster this valuable relationships, the Career Center offers a variety of career-related programs to assist faculty and staff in supporting students ranging from classroom presentations to targeted programming for student organizations. And if you would like for students to be required to use any of the services offered by the Career Center, we can verify their participation.
Request Career Center Presentations
50-Minute Presentations
Planning Your Future (#BigKidsStuff)
The career decision-making process can be daunting! This presentation focuses on what students should consider and steps to take while making this very personal choice.
Resumes and LinkedIn
This presentation covers the basics of creating resumes and LinkedIn profiles.
Ace the Interview
This program can be tailored for a job search or graduate school.
More options offered on the Presentation Request Form
15-Minute Presentations (pick up to 3)
Career Expo Information
Networking
Career Center Services
Importance of an Internship
Professional Attire
To request programming, please complete the online Presentation Request Form or contact the Career Center at (660) 785-4353.
Show Career Advice Videos
You're invited to show our Career Advice Videos during your class periods for quick career discussion starters.
Have Questions?
See our Faculty/Staff FAQs or contact the Career Center.